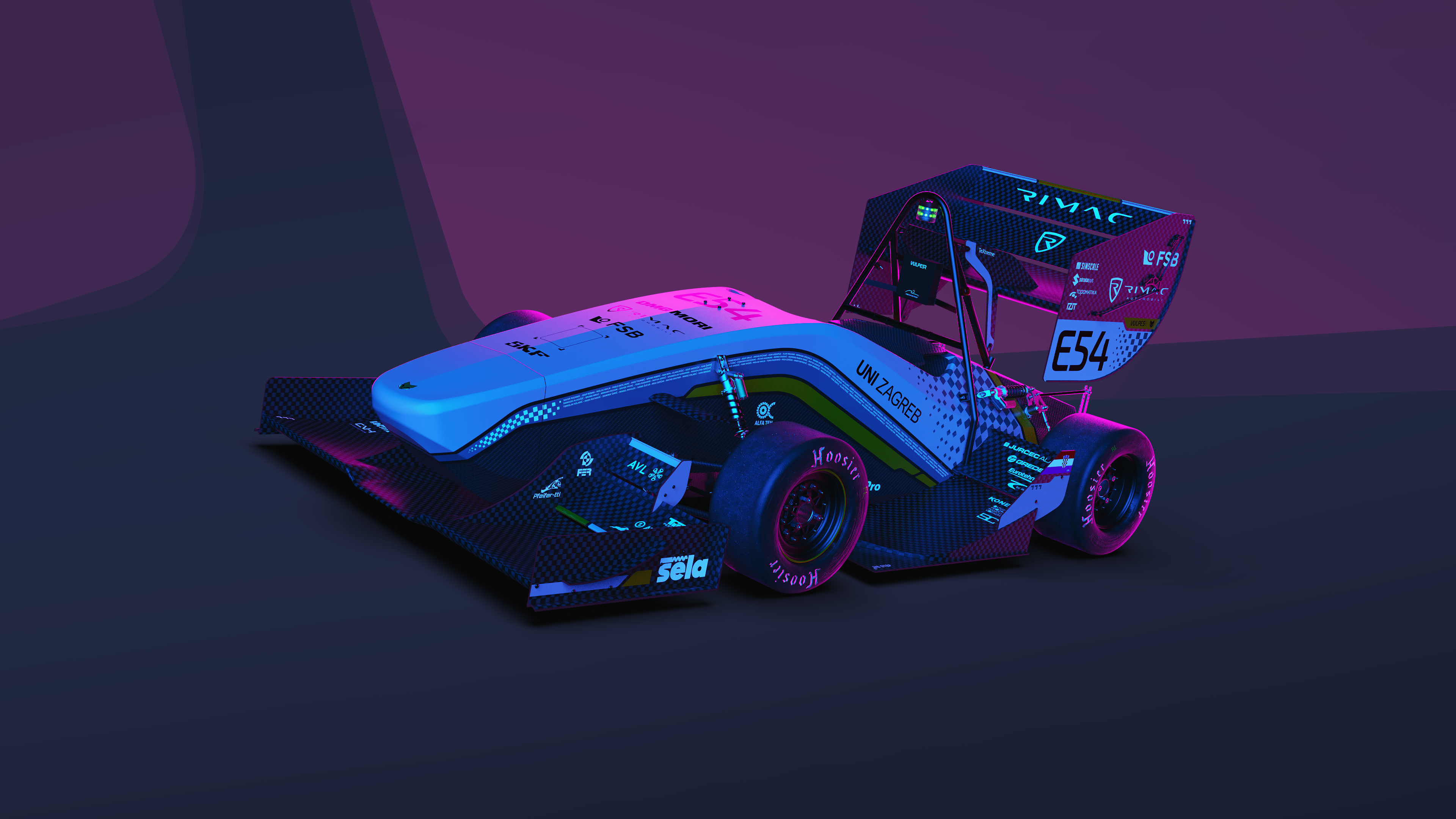 VULPESR
FSB-RT06R - 2020
MASS [kg]
TOP SPEED [km/h]
ACCELERATION [s (0-100km/h)]
?
?
?
FIND OUT MORE
VULPESR
FSB-RT06R - 2020
MASS: ? kg
TOP-SPEED: ? km/h
ACCELERATION: ? s [0-100km/h]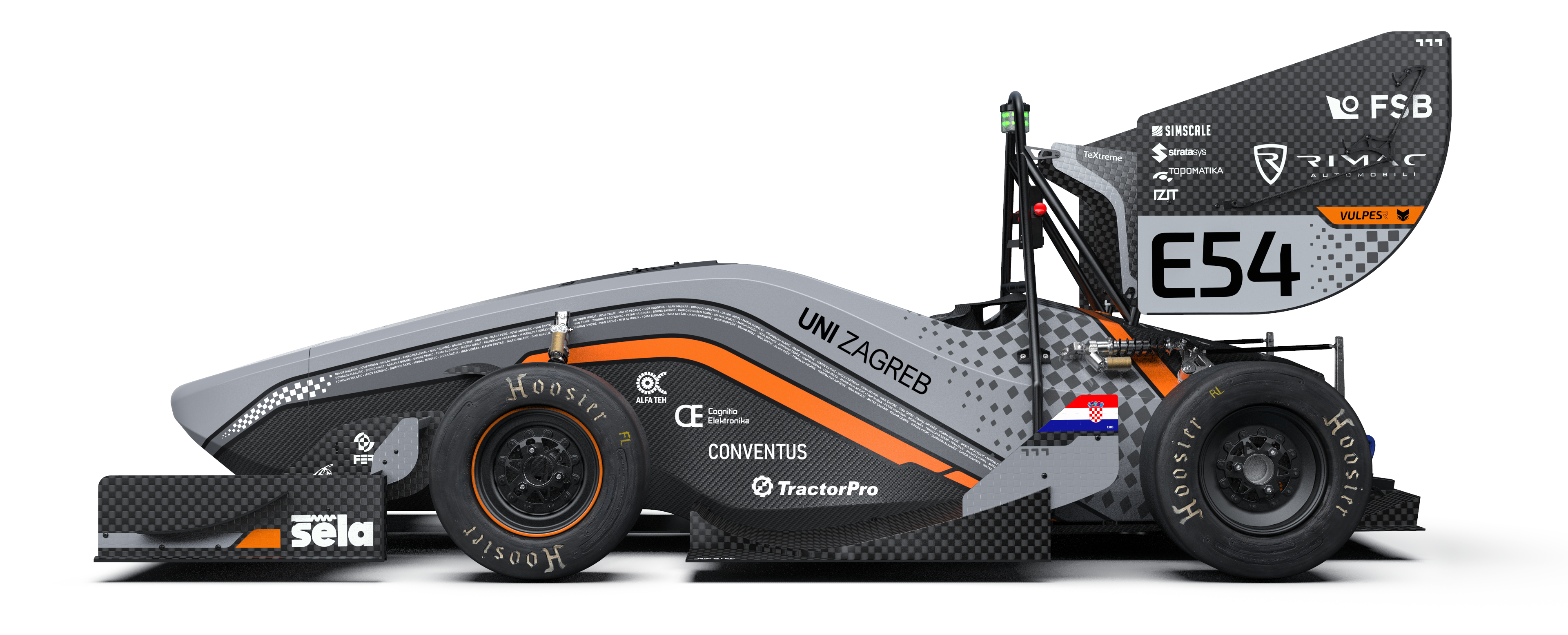 We went all-out for the VulpesR- every single one of the Vulpes's subsystems has been redesigned to lower mass and increase performance. A brand-new telemetry system helps us pinpoint any problems as soon as they arise. The two-stage gearbox was omitted in favor of a single-stage design. The VulpesR pushes the limits of performance in the form of 3D printed sintered titanium uprights and an F1-inspired DRS system.
An 18650 type, Sony/Murata VTC6 was chosen. To satisfy target 6,8 kWh of usable energy, total configuration of 96s7p was chosen, with voltage being limited to 408V maximum by inverter IGBTs and capacitors. The battery pack consists of six accumulator segments. Mechanical and electrical configurations of the segments are set to be the same: 16 series / 7 parallel. The goal was to achieve uniform current distribution on cell-to-cell interconnection copper sheet, thus reducing the weight of the copper sheet, and the possibility for un-even temperature distribution. To satisfy battery pack mass target of 150% of the cell mass and packaging constraints by other components, cell packaging turned out to be very dense, with cell axis to axis distance being 19 mm and 0.8 mm of space between cells. This resulted in segment energy density of 313 Wh/l and specific energy of 220 Wh/kg. With European competitions being exclusively in summer times, with average temperatures being over 30 °C, several options were evaluated using 1D simulations, oil cooling system was chosen for the battery pack. Heat dissipation inside the battery pack was simulated using powertrain and vehicle model on FSG duty cycle. Oil is primarily used as thermal mass to precondition the battery pack to a lower temperature and is not circulated through the radiators. The selected oil has a boiling point at 55 °C, meaning phase changing can be used for heat transfer. This cooling method also requires no power consumption from the pack to cool itself.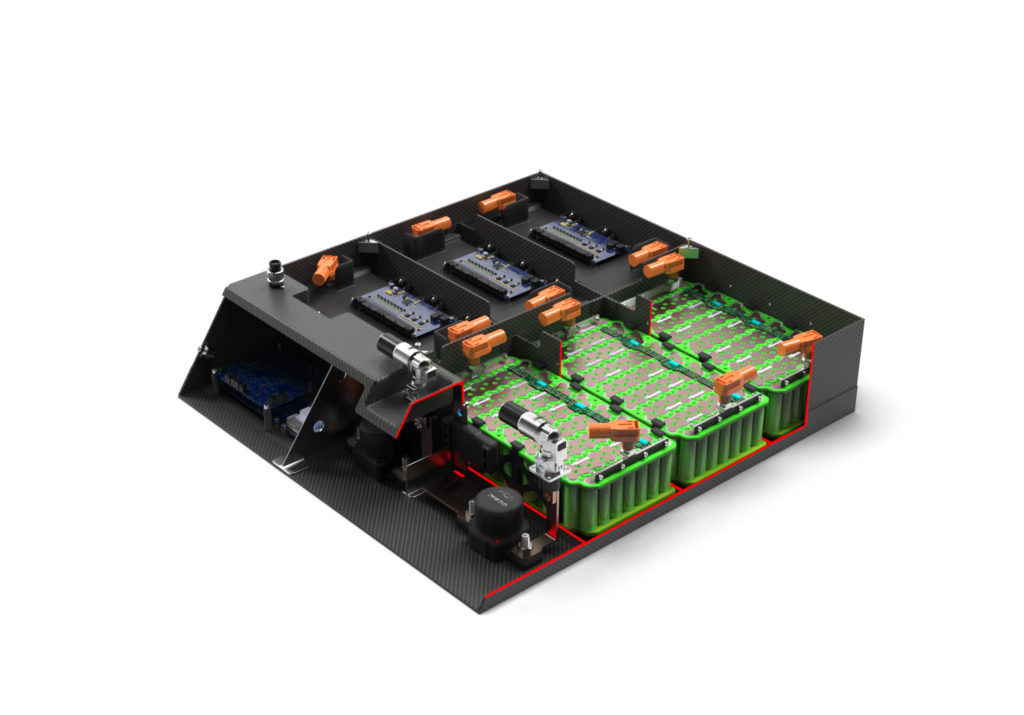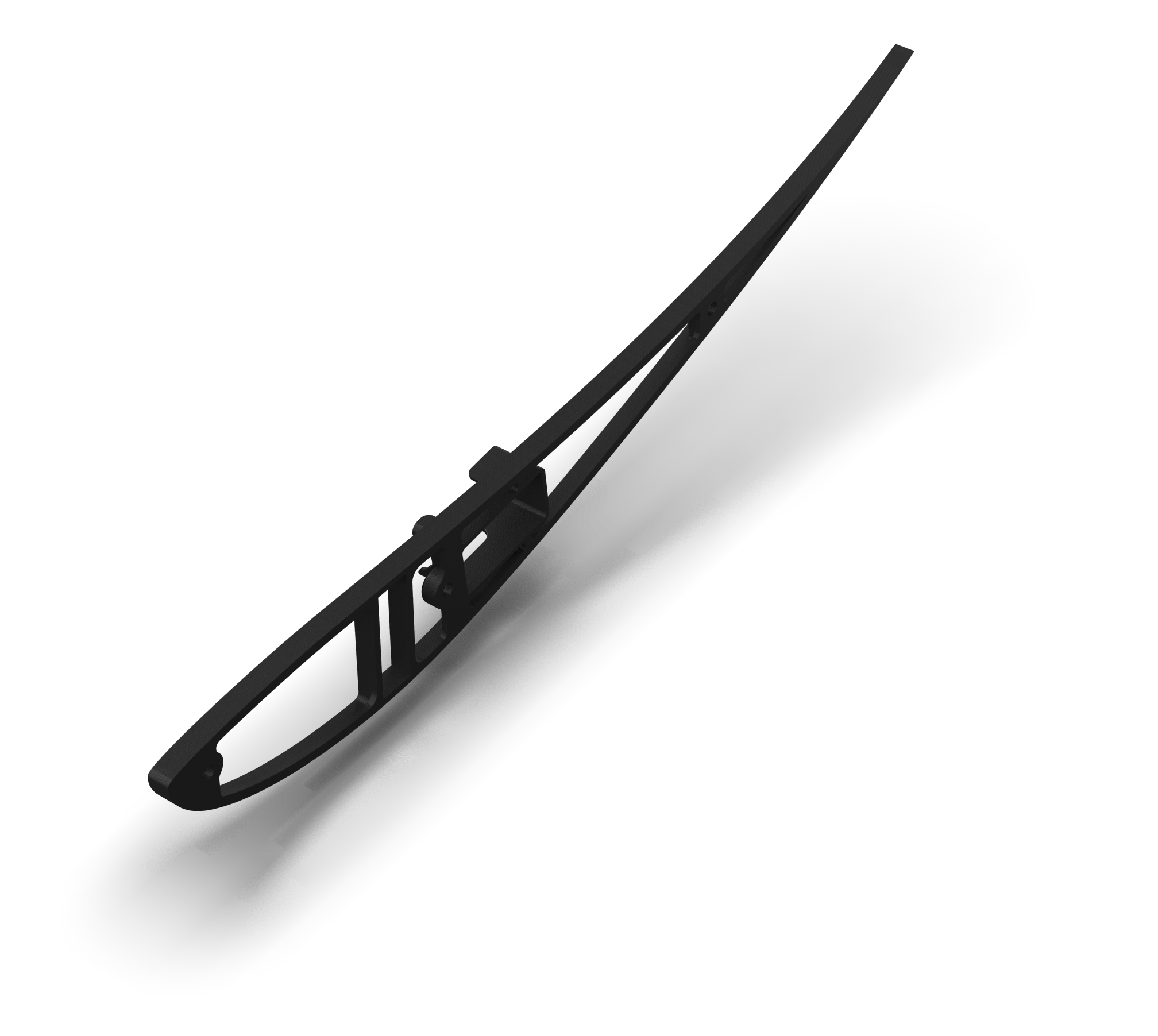 FDM aditive technology was used to produce distancers and flaps.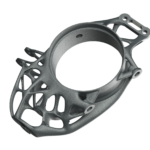 Titanium uprights made by DMLS procedure weigh 45% less while maintaining same stiffness.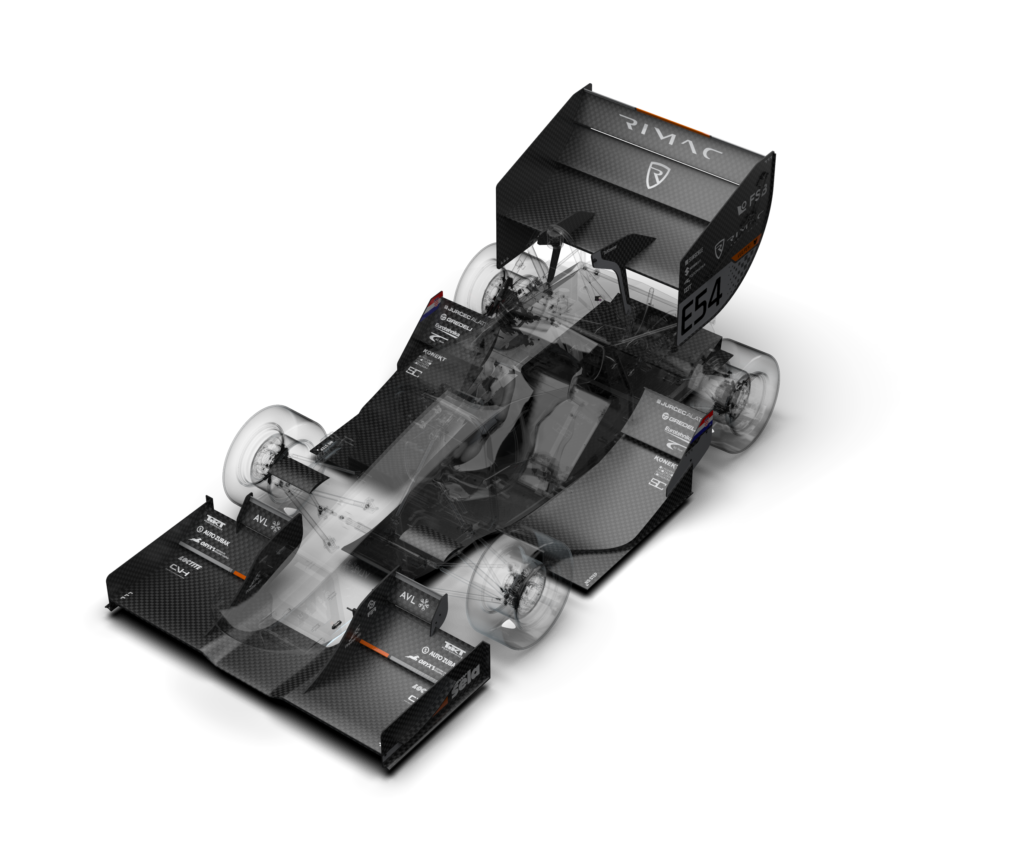 Utilizing a front wing, side-wing, undertray and double-purposed rear diffuser, VulpesR has a total Cd of 1,39 and a Cl of -3,24. The front wing generates 40% of the vehicle's overall downforce with an efficiency of 6,06. The rear wing takes part with 44% of the overall downforce with , DRS is implemented on the rear wing to reduce the overall Cd by 42%.Since there was a desire for a forward aerodynamic balance shift, the sidepod area was optimized and the radiator was placed behind the chassis above the rear diffuser.

The chassis, including Front and Main Roll Hoop, has a mass of 32 kg. The weight reduction from previous steel space frame is 18%. According to FEA simulations, torsional stiffness is assumed to be 4200 Nm/°, a suitable structure for different zones of the chassis was chosen, regarding mass, stiffness and strength. The layup consists of combination of 200g and 375g CFRP. For the core material aluminium honeycomb and PMI foam were used.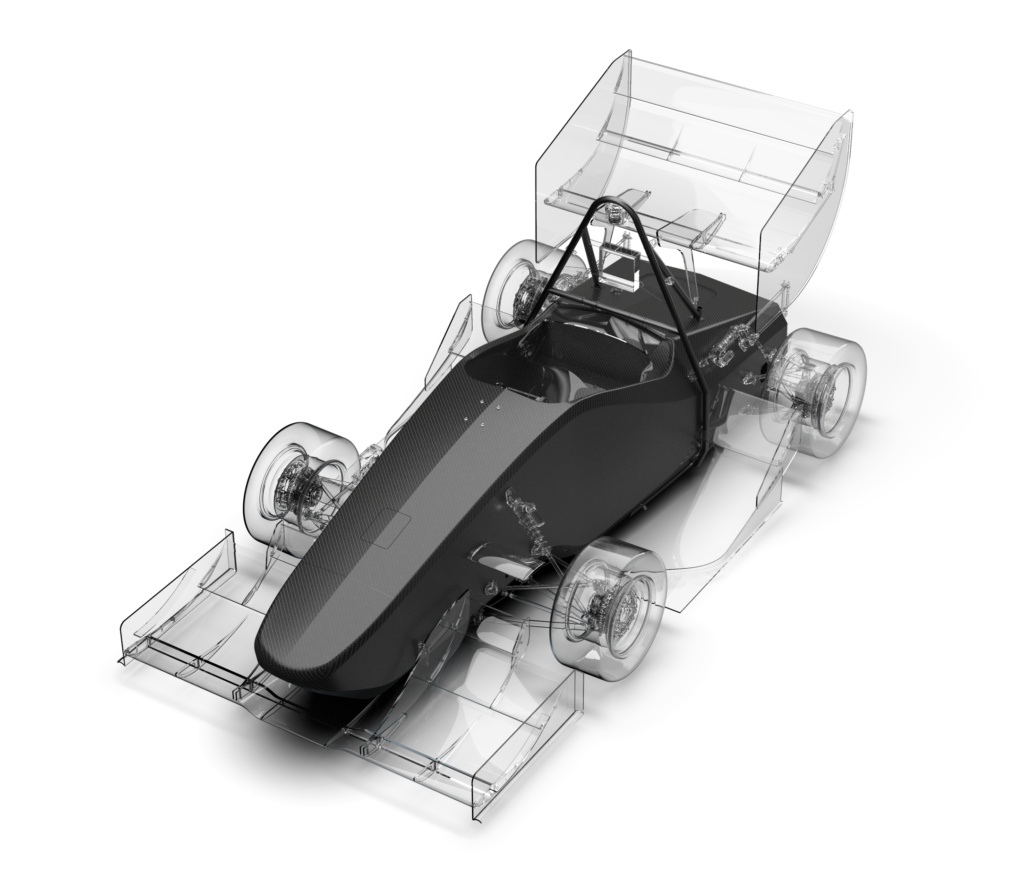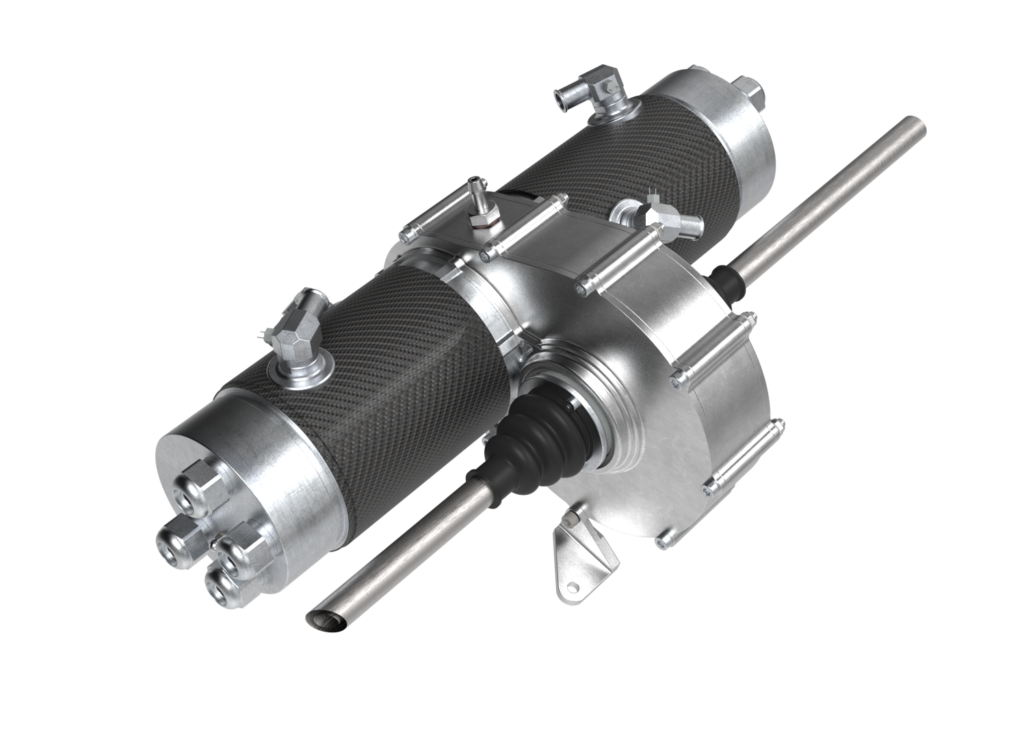 Spur gears were chosen due to the absence of axial forces from teeth contact which resulted in a lighter housing. The gears were calculated based on load spectrum, obtained by vehicle dynamics simulation software. Topology optimization of the gearbox housing was made based on load during acceleration and deacceleration to reduce weight with maintaining high housing stifness. With topology optimization results in mind housing was shaped having the production and assembly processes in mind. In comparison to the initial model the weight was reduced by 16,3 %.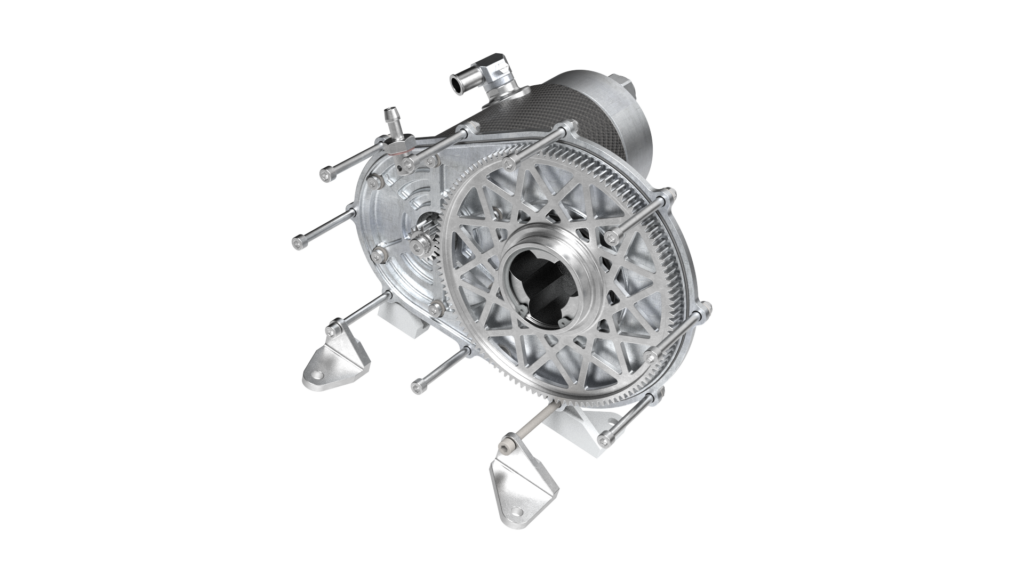 The suspension system is of the double unequal length wishbone type, actuated by pushrods. Because of rearward positioned centre of gravity, rear tires are wider and only rear anti-roll bar is used. Weight reduction was achieved with CAE optimisation software and CFRP materials resulting in total suspension subsystem weight of 41,9 kg. Front wishbones and tie rods are made from CFRP materials, while rear is titanium because of smaller lengths.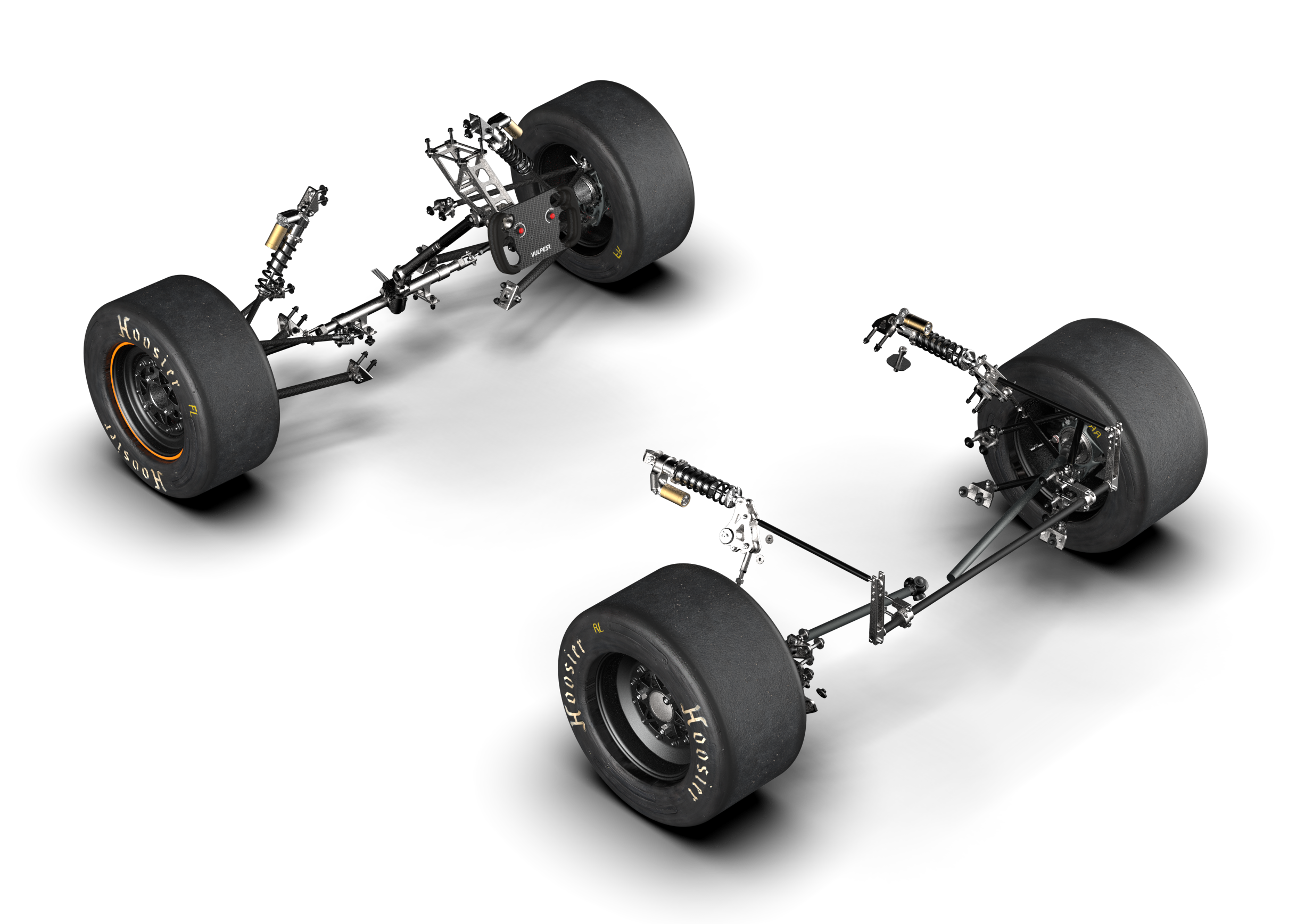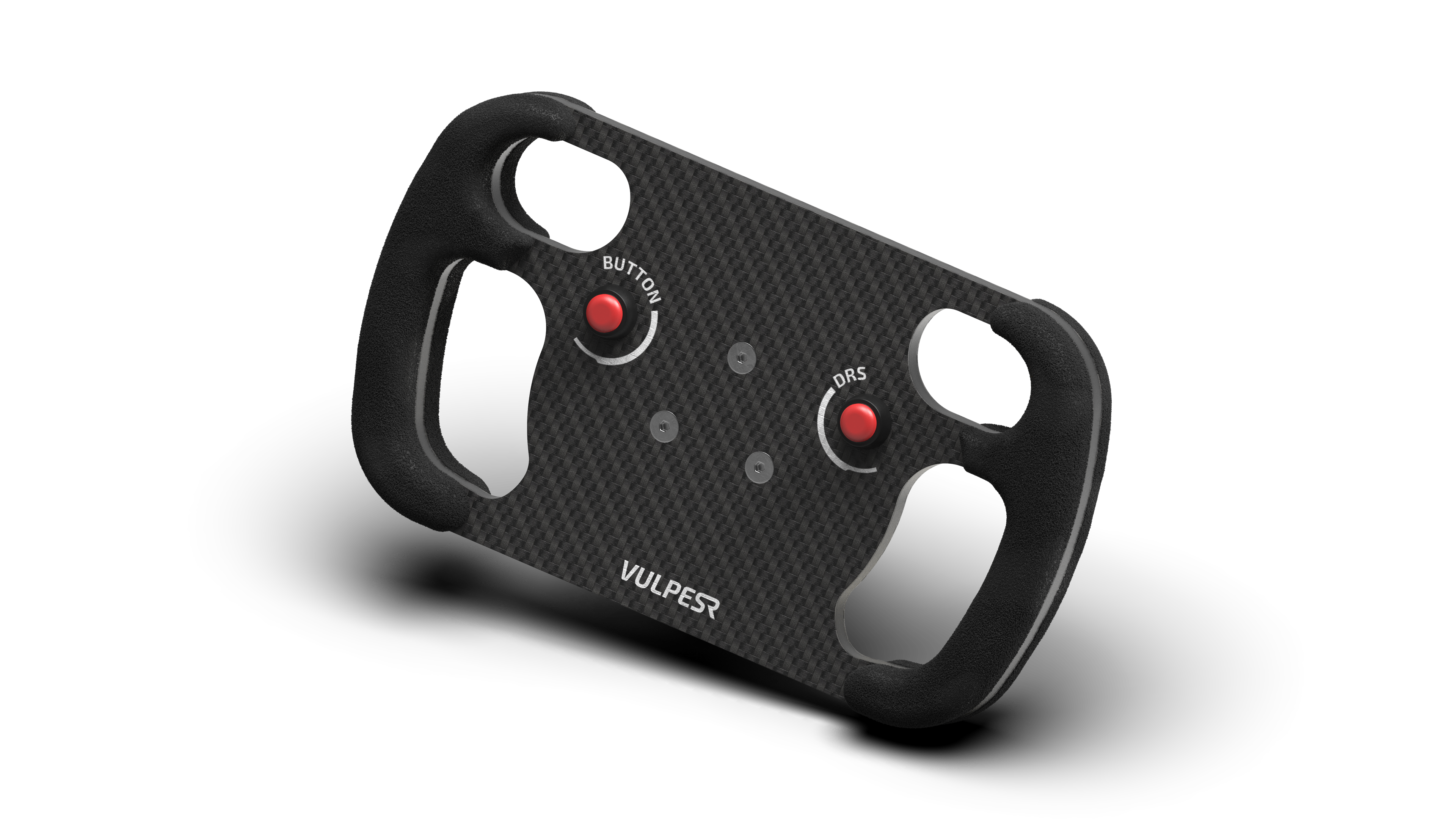 The steering column allows maximum adjustability for the driver by means of height and angle adjustment.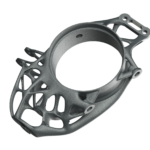 Titanium uprights made by DMLS procedure weigh 45% less while maintaining same stiffness.