BE A PART OF FSB RACING TEAM!
Become a part of the biggest student project in Croatia with 18-year-old history. From the very beginning to the final result, take part in building a Formula Student car!
Gain new knowledge in your study field or learn something completely new. Challenge yourself and get involved. Do you know what it takes to build a car?
Get to know the biggest companies working in the automotive industry in Croatia and the world. Meet new friends and maybe future colleagues. Do something outstanding for your future career.
YOUR personal development.

It is the perfect time to work on your skills and gain new knowledge. Is there a better reason to join a team of young and ambitious students? Broaden your horizons!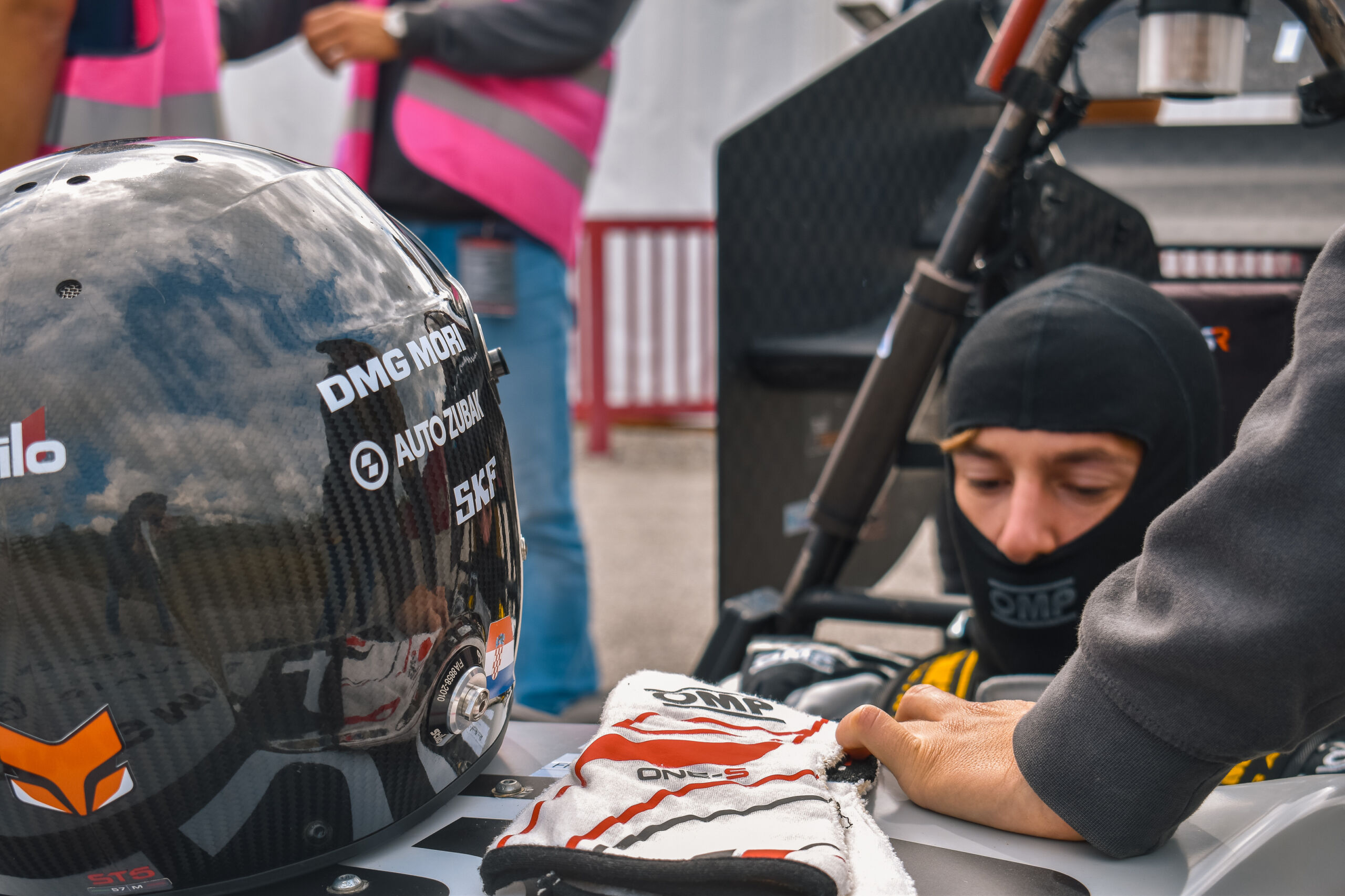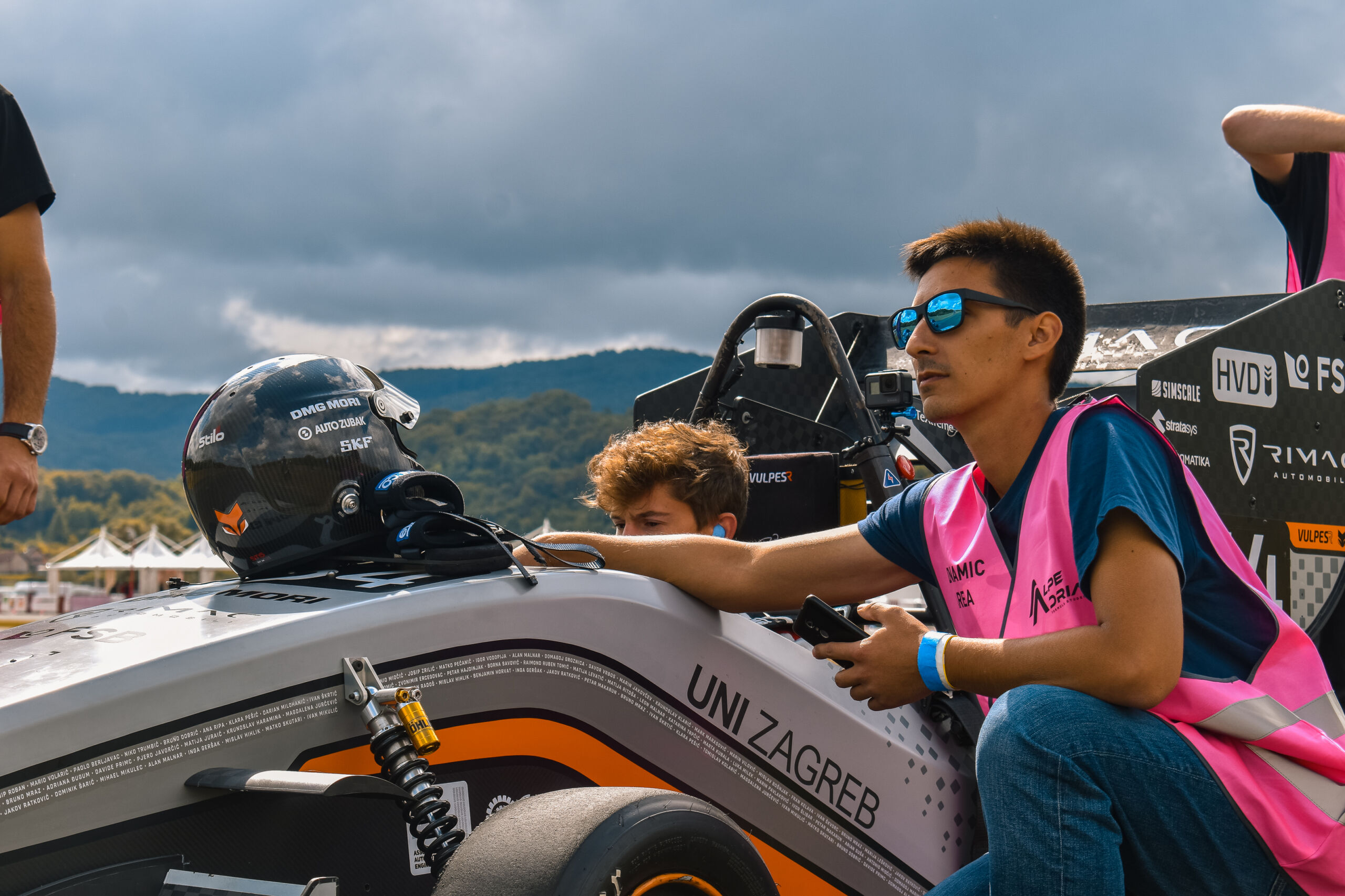 what our members say about our project
Zašto si pristupio/la timu?
Zbog jedinstvene prilike rada na ovakvom projektu i radi upoznavanja kvalitetnih ljudi u struci, ali uz nešto manje obaveza i odgovornosti koje plaćeni posao nosi. Npr. na radnom mjestu bih vjerojatno radio samo na određenom podsustavu, a u FSB RT-u imam odličan uvid u cijeli proces i uloge svakog podtima. A i zabavnije je raditi s vršnjacima i lakše se povezujemo nego što bismo na plaćenom poslu. Mreža poznanstava se bolje širi jer članovi tima kasnije završe na raznim pozicijama u društvu.  

Mišljenje o projektu?
Formula, koju ova udruga stvara, samo je jedan od benefita. Biti članom FSB Racing Team-a znači otkriti svoj potencijal i izlaziti iz komfor zone. Ne znam se pretvara u želim naučiti, a ne mogu u dođi da ti pokažem. Ova zajednica kroz jedinstvena iskustva podučava organizacijskim vještinama, timskom radu, praksi, analitičnosti, samokritičnosti, požrtvovnosti, nesebičnosti, upornosti, zajedništvu, strpljivosti. Što je najvažnije, ovaj tim te uči kako biti čovjek, kako, kada postane teško, ne odustati. Ne radi sebe, već radi drugih. Radi drugih koji će, bez obzira na to koliko noći nisu spavali, prići ti s osmjehom na licu i s pivom u ruci reći: "Trebaš li pomoć? I koju ćeš pivu?

U teškim situacijama, što te motiviralo da ne odustaneš?
Winners never quit, and quitters never win. Never give up on something you can't go a day without thinking about.  

Zašto si pristupio/la timu
Pristupio sam udruzi jer sam bio siguran da ću postati sto puta kompetentniji inženjer ako na prvi posao dođem već s nekim iskustvom. FSB Racing Team je savršeno okruženje gdje ti iskusnija ekipa bez problema objasni ako nešto ne znaš.

Zašto ostaješ u timu?
Zbog svega, od timskog rada na kompleksnom projektu koji nakon tolikog truda rezultira ogromnim zadovoljstvom, rada na složenim sustavima i ozbiljnim stvarima koje ne ćemo imati prilike samo tako raditi izvan ovakvog projekta, ekipa i iskustvo, uspomene…
