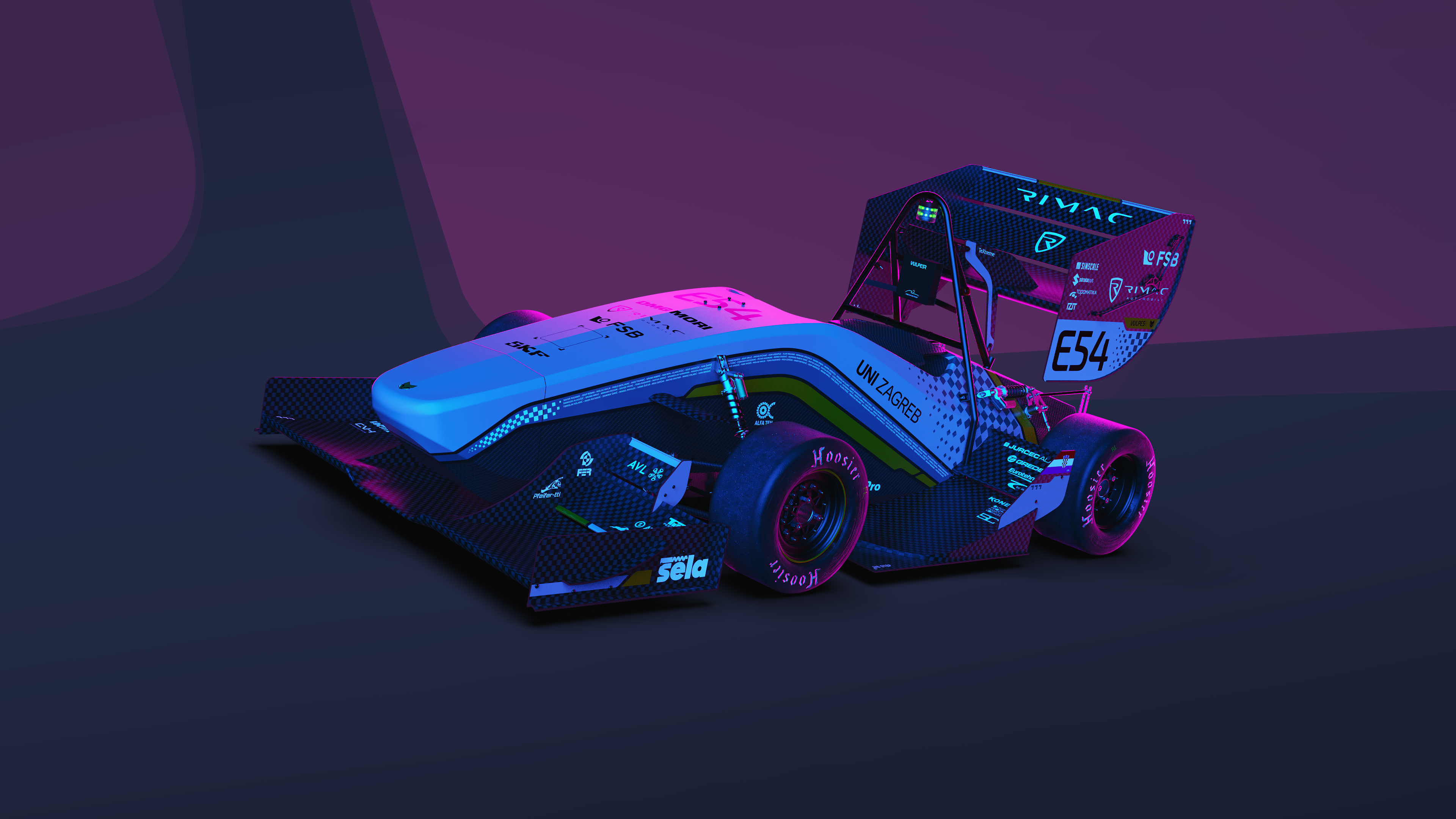 VULPESR
FSB-RT06R - 2020
MASS [kg]
TOP SPEED [km/h]
ACCELERATION [s (0-100km/h)]
?
?
?
FIND OUT MORE
VULPESR
FSB-RT06R - 2020
MASS: ? kg
TOP-SPEED: ? km/h
ACCELERATION: ? s [0-100km/h]
We went all-out for the VulpesR- every single one of the Vulpes's subsystems has been redesigned to lower mass and increase performance. A brand-new telemetry system helps us pinpoint any problems as soon as they arise. The two-stage gearbox was omitted in favor of a single-stage design. The VulpesR pushes the limits of performance in the form of 3D printed sintered titanium uprights and an F1-inspired DRS system.
The CFRP monocoque, including the roll hoops, weighs 38,3 kg. Based on FEA, we assumed a torsional stiffness figure of 12685 Nm/°, which was revised to 12500 Nm/° after testing. The face skins consist of a combination of 2×2 twill 200 g/m2 and 375 g/m2 CFRP. For the core material, aluminium honeycomb with thickness between 15 and 25 mm was used for its specific stiffness and 25 mm thick PMI foam for its good compression strength.